X-Ray Film Scanners and Digitizers, X-Ray Film Scanning Services and Software
Digital Images Streamline Medical Image Exchange
posted May-27-2015
While we look like we're all about scanning X-Ray film, we know that in today's world, most medical imaging is digital. While there may still be some clinics using X-ray film, even those are looking to go digital and will soon need to digitize the films they have and then decide how best to store and transport those images.
Often digital medical images are transported from one doctor to the next via CDs. While CDs are definitely a better method of image exchange than transporting large envelopes full of radiological film, CDs can still be a hassle.
From a data management point of view, digital medical images present a particular challenge because they consist of very large data files, and the modalities used to create them are constantly changing and improving. At the same time, healthcare organizations' existing technologies – including data storage capabilities, picture archiving and communication systems (PACS) used by radiologists, and methods such as CDs for transporting and exchanging medical imaging information – limit efforts to harness and make the best use of this massive amount of medical imaging data.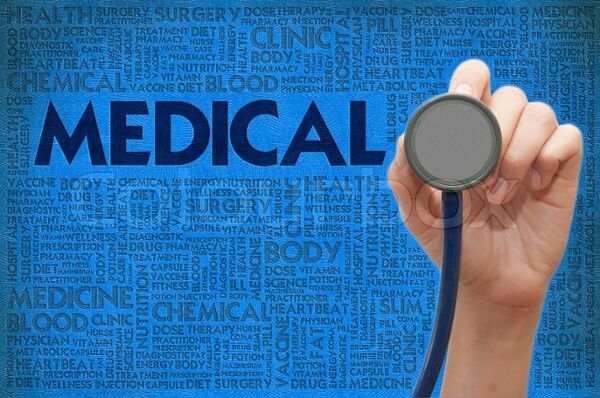 Yet, the paradox is that the physician needs the image as well as the records in order to diagnose and treat. So, while we have this rich patient data that promises to improve patient care, we're still subjected to the equivalent of snail mail when it comes to medical imagery. And, medical imaging is a big slice of the digital data pie. Some four-hundred-million imaging procedures are performed every year in the U.S. and that number will continue to grow.
The Better Way for Accessing, Sharing, Exchanging and Storing Medical Images
Healthcare organizations are turning to the Cloud as an attractive option for managing medical imaging data. The Cloud is simply a network of servers connected by the Internet or other network that enables authorized users to access, share, exchange and store medical images without worries about data size, modalities or geographic location. Cloud medical imaging services are offered and used on an as-needed basis, with the cloud providing a virtualized central storage area for medical imagery that can be accessed by any internet connected device. This centralization gives the cloud service provider system-wide control over security, backups, data recovery, compliance issues and application upgrades, so that the individual healthcare organization or physician user doesn't need to worry about these issues. Typically, users pay only for the amount of storage and access that they need, as they need it, what is called software as a service (SaaS) and is comparable to how they pay for electricity or other utilities.
For the healthcare industry, cloud services represent an enormous cost savings, not to mention improved patient care. Storing, archiving, sharing and accessing images in the cloud allows the hospitals, clinics and radiologists to manage data more efficiently and cost-effectively while overcoming many of the legal, regulatory and technical challenges that data requirements pose.
By using a cloud-based imaging system, health care organizations can:
Improve patient and physician access to images
Efficiently handle large diagnostic medical images
Use vendor-neutral solutions
Scale storage capacity easily as needed
Eliminate worries about IT system maintenance and upgrades
Conclusion
Whether you're already in digital mode, or still using film, but looking to go digital in the near future, look to the Cloud for ease in managing and transporting medical images and reports.