X-Ray Film Scanners and Digitizers, X-Ray Film Scanning Services and Software
About X-Ray Scan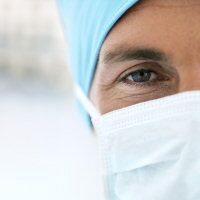 CAD/CAM's Medical Division is the industry leader in medical scanning technology along with real diagnostic Cloud PACs and cloud based EDMS document management. We have the experience of scanning projects with half million (500,000) x-rays per job. Outsource your large x-ray scanning projects and EMR DICOM imaging requirements to us.
XRayScan.com is a subsidary of CAD/CAM Services which was started in 1986, primarily selling high end CAD systems and providing CAD services.
CAD/CAM Services was started in 1986, primarily selling high end CAD Systems. In 1988 CAD/CAM Services added scanning & conversion services to its list of hardware and software products.
Our Scanning / CAD Perfect™ Conversion services make-up approximately 75-80% of annual revenue today. The remaining is made up of the sale of Scanning & CAD related products like Electronic Document Management Software (EDMS), Scanners from a wide range of brands like Ideal / Contex Scanners.
With revenues of $ 1.2 million dollars for 2003, we have established ourselves as a major player in the Scanning / CAD Conversion market place along with Digital Imaging Teleradiology.
Presently we are either number one or number two in scanners sales in the entire US each month and are one of Ideal and Contex elite Platinum dealers for the entire US.
We are part of the Federal Supply Schedule under contract number: GS-00F-0046L.
About CAD/CAM Services, Inc.
CAD/CAM Services (CCS) has over 20 years experience in providing CAD conversion services, CAD drafting services, large format scanning services and raster to vector conversion, both on and off-site, including analyzing conversion needs and requirements. CCS offers unique services such as translation of files created in one CAD system into files for a different CAD system and secure digital archiving of files.
Based in Dallas (Celina), Texas USA, CCS is a small, woman-owned business and is Dunn & Bradstreet rated. CCS is one of only six (6) firms in the entire US that is qualified and certified for Department of Defense scanning and CAD conversion work. Our staff includes P.E. engineers, architects and CAD technicians with Autodesk, Microstation, Solidworks, NX modeling, and Catia certifications.