X-Ray Film Scanners and Digitizers, X-Ray Film Scanning Services and Software
Microtek Bio-6000T
A3 Size Gel Scanner with Leak-Free Removable Glass Holder
Price: $ 5,000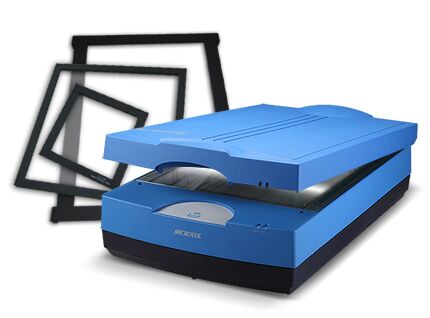 Microtek's Bio-6000T, performing advanced application in biological laboratory, is perfectly designed for large image capture of dry or wet sample of electrophoresis gel, SDS-PAGE, western blotting, etc. It provides energy-saving LED light source without any warm-up time before carrying out the scan, which boots your productivity and reduces energy costs amazingly.
Bio-6000T provides high image quality with the technical characteristics: 3200-dpi optical resolution, 48-bit color & 0.05D ~ 3.77D, which delivers astonishing, sharpness, detailed, and near-original images. Not only with high image quality but also with large size scanning area. As large as 12″ x 16″ leak-free scan bed, the Bio-6000T is the best choice to digitize big size gel images and offer a total solution including powerful software features for biological professionals and researchers.
Furthermore, the designed leak-free glass holders can be removed out for cleaning and washing under water tap. The available holder size are 110 x 110 mm, 240 x 240 mm, and 12″ x 16″. Scientists can capture images directly from gel surface handily no matter the samples are dry or wet. It saves a lot of time, 1-2 days at least, to continue the lab projects without waiting sample being dried.
Features
Designed Leak-Free Removable Glass Holder
Leak-free large 12″ x 16″ scan bed & shield avoid liquid penetration
Deliver accurate images no matter the scanned target is dry or wet gel samples
No warm up time with energy-saving LED light source
9 seconds per gel scanning (10x10cm)
0.05D ~ 3.77D optical density
3200 dpi optical resolution (7.9 um spot size, 63 lp/mm)
Smart-Touch button quick captures images
Make batch scanning easily
Powerful softwave features
Fields of application and application examples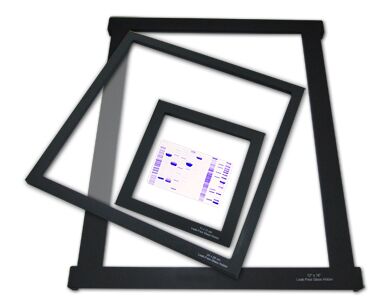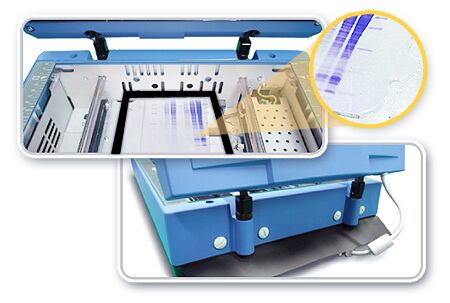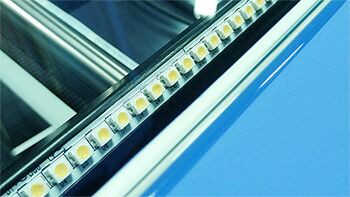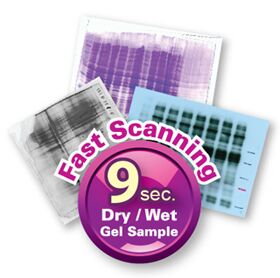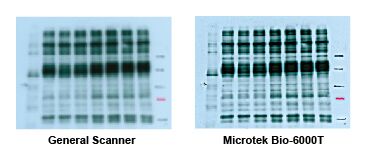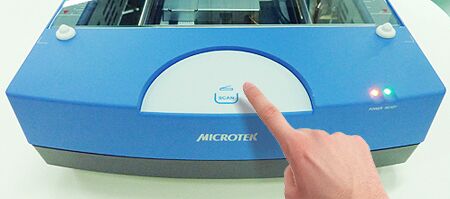 Specifications
Item
Details
Product Name
Bio-6000T
Model Type
MRS-6400A3PL
Scanner Type
Flatbed Scanner for Gel Images & Films
Image Sensor Type
CCD
Resolution
Optical: 3200 dpi (7.9 um spot size, 63 lp/mm)
Hardware: Up to 3200 x 6400 dpi
Default: 300 dpi
Light Source
LED
Scanning Area
Reflective: 12″ x 16.9″ (304.8 x 429.26 mm)
Transparent: 12″ x 16 1/16″ (304.8 x 408 mm)
Scanning Speed
9 sec./10×10 cm ; 16 sec./24×24 cm ; 21 sec./12″x16″ @ 300 dpi
Dynamic Range
Transparency: ≧ 0.05D ~ 3.77D
Bit Depth
Input: 48-bit color, 16-bit grayscale
Output: 24-bit color, 8-bit grayscale
Paper Size
A3
Connectivity
Hi-Speed USB (USB 2.0)
Drivers
TWAIN
Smart-Touch Buttons
1 button
Scanable Media Types
Transparent(Wet/ Dry gel, Film), Reflective(Paper)
Supported File Types
TIF, BMP, JPG, PSD, PDF, GIF
OS Support
Windows 7 (compatible with XP/Vista)
Dimensions (L x W x H)
24.7″ x 14.8″ x 7.3″ / 627.4 x 375.9 x 185.4 mm
Weight
35.4 lbs (16.1 kg)
Certifications
CE, FCC, BSMI, CCC, ETL, VCCI
Power Source
AC 100V ~ 240 V, 47 ~ 63 Hz
Power Consumption
54.9 Watts
System Requirements PC
CD-ROM drive (for installing software)
Color display with 24-bit color output capability
512 MB RAM or more
Pentium IV PC or higher with USB 2.0 port
Microsoft Windows 7 (compatible with XP/Vista)
Inbox Contents
Scanner unit
Hi-Speed USB cable(USB 2.0)
Power adaptor
Software CD(s)
User's manual(s)
Gel/ Film holders: 110×110 mm (2 sets), 240×240 mm (1 set), 12″x16″(1 set)
Software Included
Microtek ScanWizard Bio
Microtek MiBio
InterVideo MediaOne Gallery 2.0
Acrobat Reader 9(Free)
ABBYY FineReader Sprint 9.0
Adobe Photoshop Elements 8
Accessories
Film Holders (11 cm x 11 cm, 24 cm x 24 cm, 12" x 16")
Product specifications described herein are subject to change without notice.