X-Ray Film Scanners and Digitizers, X-Ray Film Scanning Services and Software
What You Should Know About Digitizing Medical X-Ray Film
posted Nov-11-2015
Did you know that one of the most important considerations for the successful digitization of X-Ray film is image quality? If you plan to purchase an X-Ray film digitizer and digitize the films yourself, then purchase the best X-Ray film scanner you can afford. You will want a digitizer that has clinically proven reliability, image quality, consistency, and overall productivity. The product should be cost effective, lightweight and require little space. Also ask about customer service and support. Vidar, Kodak and Microtek are some of the X-Ray scanner brands that are generally considered to meet the criteria.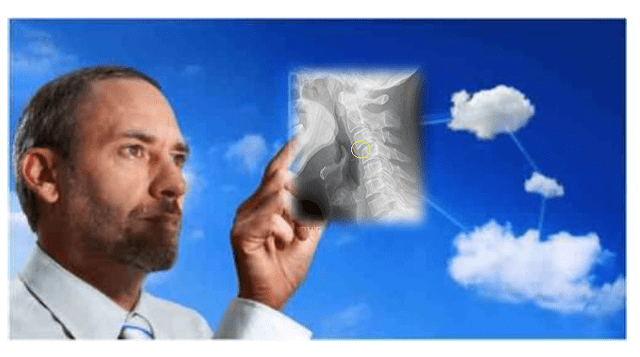 If you plan to outsource your X-Ray film digitizing, then find an outsource firm that has the experience of scanning thousands of X-Rays of all types and sizes. They should be able to recognize spots as small as 44mm. They should support most PACS systems and offer direct support of DICOM in order to provide appropriate image compression to avoid bottle necks in imaging.
Disposal of X-Rays
Also, consider the disposal of the X-Rays after they're digitized. When you send your X-Ray film to a service for scanning, make sure that they can also handle the recycling. The X-Rays should be separated from other accompanying documents, such as paper envelopes. To protect the patient's privacy, these accompanying documents should be shredded, then recycled.
The process of recycling the X-Rays involves feeding them into a grinder where they are divided into smaller pieces, which renders the film unreadable. No one can put those small pieces back together, to view the X-Ray. The diced X-Ray film is then washed to recover the silver from the X-Ray and to protect the environment. The X-ray film is separated into silver and plastic, and the plastic components are sent to recycling. The silver is further extracted, purified, and finally sent to a silver vendor.
Ethical and Legal Considerations
Physicians have an obligation to retain patient records which may reasonably be of value to a patient. X-Rays are part of a patient's medical records, so we recommend following the AMA's Opinion 7.05-Retention of Medical Records, which is stated below:
(1) Medical considerations are the primary basis for deciding how long to retain medical records. For example, operative notes and chemotherapy records should always be part of the patient's chart. In deciding whether to keep certain parts of the record, an appropriate criterion is whether a physician would want the information if he or she were seeing the patient for the first time.
(2) If a particular record no longer needs to be kept for medical reasons, the physician should check state laws to see if there is a requirement that records be kept for a minimum length of time. Most states will not have such a provision. If they do, it will be part of the statutory code or state licensing board.
(3) In all cases, medical records should be kept for at least as long as the length of time of the statute of limitations for medical malpractice claims. The statute of limitations may be three or more years, depending on the state law. State medical associations and insurance carriers are the best resources for this information.
(4) Whatever the statute of limitations, a physician should measure time from the last professional contact with the patient.
(5) If a patient is a minor, the statute of limitations for medical malpractice claims may not apply until the patient reaches the age of majority.
(6) Immunization records always must be kept.
(7) The records of any patient covered by Medicare or Medicaid must be kept at least five years.
(8) In order to preserve confidentiality when discarding old records, all documents should be destroyed.
(9) Before discarding old records, patients should be given an opportunity to claim the records or have them sent to another physician, if it is feasible to give them the opportunity. (IV, V)Electronic Medical Records
Remember that physicians have a legal obligation to conserve patient records, including X-Rays. Legal requirements for retention of medical records vary by state and depend on the type of records and their potential use, as well as on policies of associations and medical boards.